The U.S. Coast Guard originally approved TVIB as a Third-Party Organization on January 12, 2017 and renewed TVIB's approval on  April 15, 2022. Click here to view our current approval letter.
The U.S. Coast Guard's rule to establish an inspection regime for towing vessels at 46 CFR Subchapter M was published in the Federal Register on June 20, 2016. Subchapter M sets minimum safety standards for towing vessels, incorporating and building on the safeguards that quality companies have already put in place, to ensure that the entire tugboat and towboat industry achieves the level of safety that is necessary to protect lives, the environment and property.
Subchapter M:
Applies to all U.S.-flag towing vessels except for: towing vessels less than 26 feet, unless moving a barge carrying oil or hazardous materials; assistance towing vessels; workboats operating within a worksite; seagoing tugboats greater than 300 GRT; and other inspected vessels that perform occasional towing.
Displaces the jurisdiction of the Occupational Safety and Health Administration and preempt state regulation on vessel design, construction, alteration, repair, maintenance, operation, equipping, personnel qualifications and manning.
Will be phased in over a six-year period for existing vessels. Although the rule took effect on July 20, 2016, existing vessels will not be required to meet most of its requirements until July 20, 2018, and the requirement for existing vessels to have a Certificate of Inspection will be phased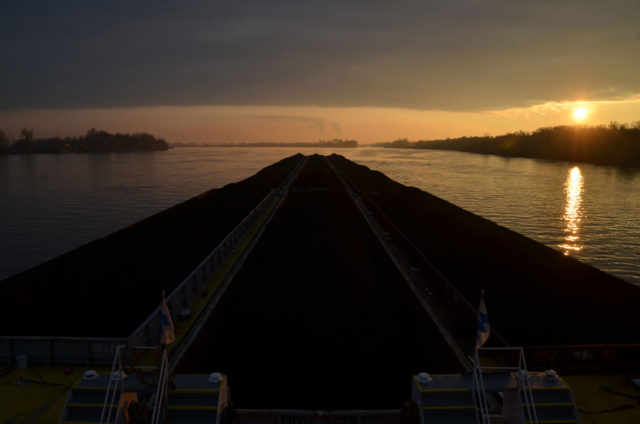 Provide two compliance options:
The Coast Guard option, the traditional inspection model under which all inspections are conducted by the Coast Guard; and
The Towing Safety Management System (TSMS) option, which requires the use of a Coast Guard-accepted safety management system and Coast Guard-approved third party organizations (not limited to recognized classification societies) to demonstrate and verify compliance. As a TPO, TVIB provides the following services:

Train auditors and surveyors on how to conduct the Subchapter M audit/survey process.
Train auditors and surveyors on the requirements of Subchapter M.
Provide and maintain an audit tool (checklist) for use by all auditors assessing compliance with requirements of Subchapter M.
Become the organization that accredits auditors/surveyors to perform Subchapter M audits/surveys.
Verify auditor/surveyor qualifications as per Subchapter M part 139.
Keep auditors/surveyors advised of what is going on (website/newsletter/blog).
Track the apprenticeship process for new auditors/surveyors.
Provide a credential and/or certificate to apprentice and/or accredited auditors/surveyors.
Maintain a list of apprentice and fully accredited auditors/surveyors on the website.
Track disciplinary issues concerning individual auditors/surveyors.
Provide continuing education or refresher training on Subchapter M as changes occur and as updates are made to the automated audit tools.
TVIB will work closely with the towing vessel industry and the United States Coast Guard to ensure that the goals and processes of TVIB remain aligned with the needs and intent of the USCG for the application of Subchapter M standards.
As the recognized professional trade organization of marine auditors and surveyors, TVIB is poised to become a well-respected TPO with auditors and surveyors from coast to coast prepared to conduct Subchapter M audits and surveys. For more information, please contact us!