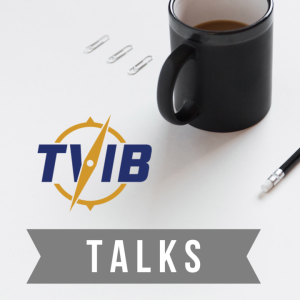 Don't miss out on the bi-monthly "TVIB Talks" on September 28, 2023.  This series will offer TVIB staff the opportunity to share the latest developments, issues, and trends related to Subchapter M and our perspective on those topics.  Equally important will be the opportunity for TVIB Members (TPO Customers and their staff along with TVIB Certified Auditors and Surveyors) to participate in the conversation by talking with us about the information presented and sharing topics of interest to them.
These 1-hour sessions will follow a bi-monthly schedule occurring at 2:00 pm on the fourth Thursday.
TVIB Talks will be open to all TVIB Members. TVIB Members can find the registration in the TVIB Portal. Please save the date for these sessions and we look forward to this new method of interacting with our members.
Please contact info@thetvib.org with any questions.
Future TVIB Talks
Dates will be published in December 2023