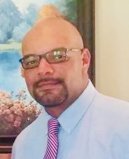 We would like to welcome Capt. Tony Garces to TVIB. Initially Tony will be focused on coordinating the processing of audits and surveys while working to support our TPO customers with CG-835V/Marine Casualty concerns.
Tony brings 18 years of experience in the marine industry. He started his career in 2002 as a deckhand and climbed the ladder over the years. Tony held positions from deckhand, mate, tankerman, engineer, port engineer, steersman, pilot, captain, and port captain. His experience on towboats range from 800 HP -7200 HP, 1-35 barges, fleeting/ICW/all rivers, as well as offshore towing.
Tony's most recent position was Captain at Inland Marine Service. He rode Captain on various IMS customer vessels in the 6000 HP class, and piloted 15-25 barge line haul tows on the LMR & UMR.
Later in Tony's career as a captain he decided to apply his experience and began auditor and surveyor training at TVIB. Soon after Tony was promoted to port captain at Genesis Marine. At Genesis Tony was responsible for managing a fleet of company vessels and charter vessels. He conducted navigation assessments, posted pilots, conducted audits, prepared vessels for TSMS surveys/audits with the TPO (both inland and offshore fleet), conducted audit preparations for SIRE audits on boats and barges, rode company vessels through the Upper Baton Rouge bridges, and volunteered at the Vicksburg Vessel Information Center during high water navigation.
Tony's operational and compliance experience will be a welcomed addition at TVIB. His diverse career gives him a unique perspective that will be put to good use. Tony resides in Baton Rouge, Louisiana. Please be sure to welcome him when you get a chance, you will find his contact info on the website under Our Staff.